Building Lasting Relationships Through Excellent Customer Service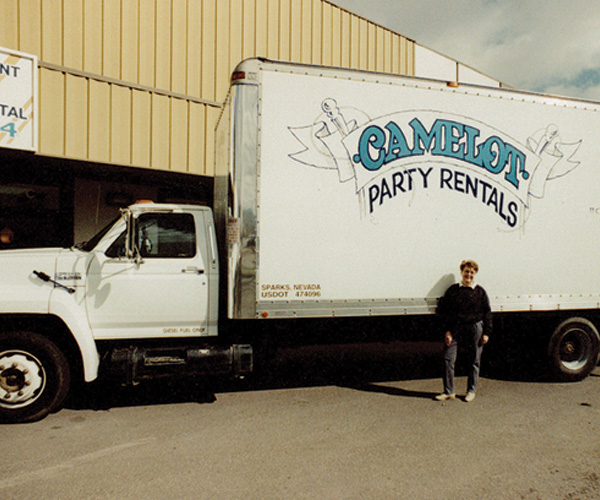 Camelot Party Rentals started as a small production group
Founded by Sharon Dumke, the company came to life in her backyard shed. 30 years later, our humble idea has expanded into an unimaginable business. The former 5,000 square foot building is now a sprawling 30,000 sq.ft. expansion.
Established with local roots, we believe in the importance of supporting fellow community businesses and families. Building lasting relationships through excellent customer service is our topmost priority. The approach is simple- provide quality products and seasoned knowledge to make every experience pleasing. We never leave any room for doubt. Working with us ensures the job will be done with efficiency and professionalism.
Pioneers of Special Events in Nevada
Camelot opened its doors as the only party rental company in Nevada. Sharon Dumke's vision still stands strong today, as she shares, "I always believed that Camelot was a living, breathing entity. Our vendors, employees and customers were all equally important and played equal parts. Even to this day Camelot is not just a business, it's alive because of its vendors, employees and customers."
With over 3 decades of service, we have deep roots in the community.
For the past three decades, Camelot has carried a streamline of traditions throughout the region. Events of all sizes that have united our community.